Health & Fitness Officer (Casual)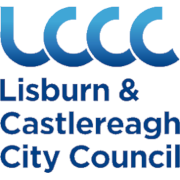 Employer Information
Lisburn & Castlereagh City Council
E: Human.Resources@lisburncastlereagh.gov.uk
T: 028 9250 9250
HEALTH & FITNESS OFFICER – CASUAL
SALARY: Casual Rate: £10.41 per hour
KEY PURPOSE OF THE JOB:
To be responsible to the Operations Manager for the delivery of an innovative health and fitness programmes.
To provide and maintain a quality customer service, including devising and delivering health and fitness instruction programmes, centre-based coaching classes and Exercise Referral (i.e. PARs/Healthwise) and rehabilitation programmes. To ensure that facilities are clean and well prepared, all relevant equipment is serviceable and properly handled/set up/taken down. All Health and Safety and hygiene standards to be maintained at all times in accordance with the current Quality System and relevant legislation.
The post holder may undertake other duties relevant to the post reasonably assigned by the Operations Manager or relevant Duty Manager/Senior Leisure Assistant, including cover for sickness, leave, staff vacancies and other operational cover as and when required.
The post for which you are applying is regulated and therefore a conviction can never become 'spent.' As part of the pre-employment checks you must declare any previous convictions on the 'Criminal Convictions Disclosure Form.' Furthermore, the post requires that candidates have a satisfactory Access N.I. enhanced disclosure, with Children's Barred list check as part of the pre-employment checks. Access NI Code of Practice is available at the following link:-
https://www.nidirect.gov.uk/sites/default/files/publications/accessni-code-of-practice.pdf
The application form will only be available online. Applications for this post will be channelled exclusively through the Council's e-recruit system therefore application forms in hard copy will not be available to candidates. However, the Council will consider any requests for an application to be made in hard copy and will provide alternative arrangements where possible, for example access to a computer.
Casual
Closing date: Monday 20 Sep 2021
Salary: £1001
Apply for job
---