Head of Place Shaping and Regeneration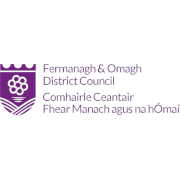 Employer Information
Fermanagh & Omagh District Council
E: hr@fermanaghomagh.com
T: 0300 303 1777
Service Area:
To support the Director in leading the strategic direction, management and establishment of a Place Shaping Service to manage the development and delivery of the Community Plan, Local Development Plan, Corporate Plan and Improvement Plan and to discharge the Council's statutory planning responsibilities providing strategic input on major applications and supporting the Planning Committee to discharge its responsibilities.
The postholder will be responsible for the development and management of local place shaping plans to support the social, environmental and economic wellbeing and regeneration of localities and for building and maintaining successful internal and external partnerships and relationships which ensure effective local community engagement and involvement.
The postholder will also lead on the development of site-specific visioning/masterplanning for strategic opportunity sites driving forward the regeneration and development of local places and help to establish a culture of collaboration, partnership, innovation and improvement, underpinned by evidence based reporting, in strategy development, service delivery and performance
Key Purpose of the Post:
To support the Director and the Senior Management Team in the strategic management of the Council contributing to the development of and ensuring the delivery of the Council's Vision and strategic outcomes.
To provide strategic and operational leadership across this service/function area and to ensure appropriate measures are implemented to ensure efficient and effective performance management and continuous improvement and transformation of the service/function.
To support the Director in the leadership, management and delivery of transformational change and integrated working across the organisation.
​​​​​​​Handwritten Forms can be returned to the HR Department at either:
The Townhall, 2 Townhall Street, Enniskillen, Co Fermanagh, BT74 7BA
The Grange, Mountjoy Road, Omagh, Co Tyrone, BT79 7BL
​​​​​​​
Application forms must be returned no later than 12 noon on Friday 22nd October 2021​​​​​​​.
Permanent
Closing date: Friday 22 Oct 2021
Salary: £60584
Apply for job
---