Head of Global Contracts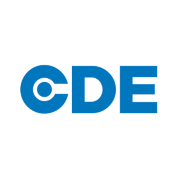 Employer Information
CDE
E: recruitment@cdeglobal.com
T: +44 28 8676 7900
CDE Global is seeking to appoint a professional and strategic Head of Global Contracts to join our team. Reporting directly to the CEO and working collaboratively with all other parts of the business, you will be responsible for establishing and running the Projects team with the objective of ensuring all projects are delivered in line with best practice and within the agreed scope, time, cost and quality.
This position is based in our Global Headquarters in Cookstown, Northern Ireland and will require travel given the global profile of our work.
Job Purpose
The Head of Global Contracts will be responsible for overseeing the full portfolio of CDE projects, providing expert knowledge and support to our team of Project Managers, monitoring progress and reporting on the portfolio status. There are typically 120-150 projects per year, ranging in value between £500k and £15M, in our 5 regions across the globe – UK & Ireland, Europe & Russia, The Americas, Middle East & Africa, and Australasia.
You will work to ensure that all projects are consistently delivered in line with the project scope and agreed plans whilst ensuring effective communication and relationships between the customer and Project Management team members are maintained.
You will be required to be hands-on with customers and manage large scale strategic projects directly. However the focus of the role is creating, improving and maintaining project delivery best practice while growing our project management team. You will advise, mentor and grow the team, develop and report on departmental goals and focus relentlessly on impressing our customers.
Please note, this job description is not exhaustive as other duties may be required to fulfil the requirements of the role.

---