Head of Data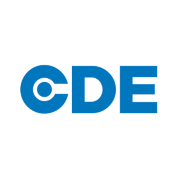 Employer Information
CDE
E: recruitment@cdeglobal.com
T: +44 28 8676 7900
Reporting directly to the Chief Financial Officer, this is a new, key role within the strategic leadership team and will play an important role in shaping the future direction of the business.
You will ensure that CDE is making the best use of all available data, generated from both internal and external sources and that our decision-making process across all aspects of the business is truly data led. CDE has ambitious goals for growth and wants to be the very best version of ourselves and this role will be a key driver in achieving those goals. We are looking for an experienced and effective leader with a clear analytical thought process, business acumen and the ability to build a small team to enable the effective use of data, both explanatory and predictive, in our daily decision making and assessment of our performance in all departments.
The Head of Data, in co-operation with the Board, will be responsible for defining the business questions that need to be answered and the appropriate analytics models and identifying and readying relevant data sources for analysis with collection, manipulation and analysis of data for all business functions.
---