Graduate Management Programme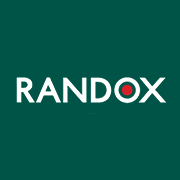 Employer Information
Randox
E: recruitment@randox.com
T: +44 (0) 28 9442 2413
• Are you a due to graduate in 2022 are looking for a career?
• Do you want to gain management experience in a global organisation?
• Or are you just figuring out what to do next?
Randox are searching for rising stars with a degree from any discipline to join their Graduate Management Programme and take their first step on career path within the Diagnostic Manufacturing Industry.
The Programme:
This is a 3-year rotational programme that aims to recruit talented graduates who will become the future leaders within the organisation.
Diagnostic Manufacturing is a fast paced and high-pressure environment with processes far more complex than you would expect. Through the various rotations you will experience a variety of roles allowing you to gain valuable experience by interacting, learning and developing in a variety of positions within our company.
You will be given progressive responsibility which will help develop the necessary skills to grow and become future leaders within the business. To accelerate your career, you will receive full on the job training as well as formalised training closely linked to your role and development in a structured environment. After 3 years, we'll expect you to be working as a Supervisor or Division Manager.
Through the Graduate Management Programme, you provide the talent, effort and determination and we provide the 'launch pad' to this unique opportunity to join an innovative international company in a growing industry that can provide career security and genuine advancement opportunities for those who show potential.
Your experience:
Recent graduate or due to graduate in 2022 from any discipline and classification
You must be able to demonstrate teamwork, drive for results and leadership potential
Excellent communication skills, written and oral
The ability to work accurately with excellent attention to detail and to tight deadlines
Proficiency in Microsoft Office specifically Word, Excel and PowerPoint
Be driven and self-motivated
About Randox:
Randox Laboratories is passionate about improving global health and saving lives through the development of innovative and pioneering products. Through our commitment and the skill of our people we have grown to be a world leader in diagnostics for clinical healthcare, toxicology, food security and providing quality solutions to over 145 countries. In order to serve our growing international markets, we require high calibre applicants with scientific, engineering, software and broader business skills – including sales, marketing, logistics, finance and many more.
Central to the Randox ethos is our drive to improve healthcare worldwide and every one of our staff plays a vital role in this aim.
Randox Laboratories Limited is an Equal Opportunities Employer

---