Graduate Engineer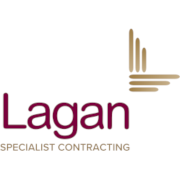 Employer Information
Lagan Specialist Contracting Group
E: recruitment@laganscg.com
T: 028 9045 5531
Company: Charles Brand Ltd
Job Type: Full-time – Permanent
Line Manager: Project Manager/ Contracts Manager
Location: Northern Ireland
Role Overview
An excellent opportunity for Graduates to join Charles Brand to deliver secured Contracts in Northern Ireland helping to ensure the safe and efficient delivery of high quality projects on time and within budget.
Key Competencies:
Leadership – Display the leadership qualities such as ownership, vision, integrity, humility and resilience.
Effective Communicator both with the Charles Brand Team and with Clients, Supply Chain, Consultants and 3rd Parties.
Decision Making and Problem Solving – Must demonstrate the ability to resolve problems, use their common sense and engineering knowledge to make positive decisions.
Planning – Must possess the ability to plan ahead to achieve results.
Commercial- Must possess and natural ability to assess cost and value
Flexibility and Initiative – Must demonstrate a positive, flexible and self-motivated attitude towards the organisation and the achievement of CB objectives.
Work Completion – Must display the drive and determination to complete work efficiently and on time.
What you'll do
The following reflect the main tasks associated with your position and are not intended to be exclusive or exhaustive
Help supervise the safe delivery of a wide variety of high quality Civil Engineering Projects an tim and within budget
Compliance with Health & Safety Regulations ensuring that all issues of Health & Safety are monitored in accordance with CB policy and accurate records maintained
Preparation and organisation of programmes for work activities
Recognise change and outline potential impact on cost, quality, buildability or programme.
Maintain site records for resources, quality, safety, progress and cost
Communicate effectively, both written and verbally
Bring good ideas to the table and influence continual improvement.
To undertake any other reasonable duties as required
What you'll bring:
Essential
Civil Engineering – BEng (Hons)/MEng (Hons) / Construction Engineering and Management – BSc (Hons)
Minimum of 16 weeks' work experience with Civil Engineering or Construction Contractor
Ability supervise quality, safety, programme and cost
Ability to deliver accurate dimensional control on site
Ability to read and understand Construction drawings, Contract Documents, and Specification
Ability to produce a basic Construction programmes
Full valid driving licence
IT literate in all Microsoft Office applications
CSR/CSCS Qualification or equivalent
IT literate in the use of online forms and records
Desirable:
How we'll reward you
In return, we offer a competitive salary plus we'll provide a wide selection of lifestyle offers, development and learning programmes, services and support designed to help you manage and balance your work/life priorities.
Our Core Benefits include:
Mentoring and Career Pathway
Generous Holiday Allowance
Biannual PDPs
Paid Membership of a relevant Institution or Professional Body
Life Assurance
Health Cash Plan
Cycle to Work Scheme
Gym Membership
Car Allowance & Fuel Card
Check out the Careers section of our Website for more information!
To apply for this post please submit your CV
We wish you every success in your application.
The closing date for completed applications is Friday 6th August at 12 Noon

---