Graduate Electrical Engineer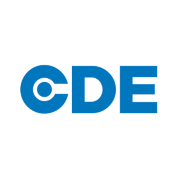 Employer Information
CDE
E: recruitment@cdeglobal.com
T: +44 28 8676 7900
CDE is the leading provider of wet processing equipment for quarries, mines and recycling operations on the global market. The CDE equipment range has applications across a wide range of materials and is delivering significant efficiencies in the construction and recycling, mining, specialist industrial sands and environmental sectors.
Working across 5 industry sectors and 8 strategic regions globally, CDE has been co-creating with customers for over 20 years. The team has been widely recognised for challenging the paradigm of traditional washing equipment supply and delivering collaborative, imaginative and unique processing systems. Our team thrives in an environment where people are genuinely empowered to lead and deliver highly strategic and innovative projects.
We are now looking to strengthen our team with the addition of a Graduate Electrical Engineer
To complement the core operations team with electrical and control knowledge to ensure all systems and components of the plant are installed, tested, operated, and maintained according to the operational requirements of the customer and delivered in a safe and orderly manner. A key part of the role will be ensuing control philosophies, design specifications and materials are unambiguous, accurate and agreed with the client prior to project delivery.

---