Grab Driver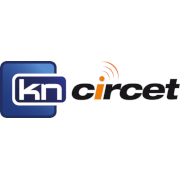 Employer Information
KN Circet
E: recruitment@kncircet.ie
T: +353 (1) 457 5000
KN Circet are currently recruiting for an experienced Lorry Driver / Site Support Operative. Working under the direction of the Operations Manager & Site Agents, you will be required to lend support to the project teams overseeing excavations, repairs and reinstatement's, installation of ducting, chambers and street cabinets and the installation of cable on telecoms infrastructure.
You will have experience of operating within the public highway using up to date client standard operating procedures whilst in full compliance to current legislation, health and safety requirements and company policies
Overview:
Responsible for the ensuring site staff, including direct labour and sub-contractors who undertake excavation and reinstatement works in Highway have support by means of couriering and collecting material, signs, clearing sites, TM set ups if required in low MPH.
Manager site set up in line Highways Authority expectation. Complete tasks in line with line mangers request based on daily plan but also to be reactive and flexible where required, maintain plant to specification standards that they are responsible for.
Key Accountabilities:
Liaise with Project Coordinator / Project manager to effectively communicate and deliver what is asked of them.
Communication with sub-contractors and teams in the field to ensure accurate eta's
Ensure the required information collated and provided to Project Coordinator at end of each day to show daily report and evidence provided by Photo format of sites visited.
Effective execution of daily activities associated with operational delivery by direct teams and sub-contractors.
Provide feedback to management on issues and any observed behaviours detrimental to the business that needs raised.
Ensure they comply with KN Circet's health & Safety standards including site risk assessments and use all appropriate PPE and control risk with compliance and site safety rules.
Communication, updates, photographic and documentary evidence from site
Capturing of all changes from field and feed these back to office for processing
Provide photographs of works before, during and after all works activities
Ensure sites are clear to prevent any fines or penalties for over runs
Stay professional when dealing with all third parties, like Local Authorities, Client, public bodies to ensure execution of works is seamless.
Key Skills:
Confident and able to build relationship through effective communication skills (written & verbal)
Awareness and understanding of the Communications Network Installation Specifications
Good people management skills
Able to give and take instruction, constructive feedback and maintain respect
Able to deal with conflict in a calm and controlled manner in the field
Self-motivated and able to work autonomously
Proactive approach to resolving problems, wants to be part of a team, wants to succeed as a team
Professional Qualifications/Training
NRSWA
TM Qualification
Knowledge of Telecom Networks / Utilities / Civils
Must – Driving Licence
---