GIS Designer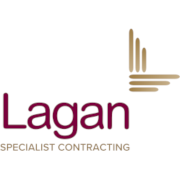 Employer Information
Lagan Specialist Contracting Group
E: recruitment@laganscg.com
T: 028 9045 5531
Job Role: GIS Designer -Telecoms Division
Company: Charles Brand
Job Type: Full-time – Permanent
Location: UK and Ireland
Role Overview
The GIS Designer role will be to create the Charles Brand Telecoms Division Design team to support the Network Build team and will be responsible for co-ordinating the design elements and interfaces of specific task or project dependent on size and complexity. They will fully understand and manage the design requirements of the tender/project to support the Network Build ensuring that the design is delivered in line with the programme requirements and is of a quality that reflects the budget constraints. The GIS Designer will report to the Operations Manager and lead a medium sized fibre design and GIS team in all fibre design activities and provide technical expertise and support to the Network Build team on all aspects of fibre design.
Key Responsibilities
The following reflect the main tasks associated with your position and are not intended to be exclusive or exhaustive:
Manage the team to produce active network plans covering residential and business services, working to service and business forecasts and to our clients agreed technical architecture. In this the candidate will be expected to choose and implement suitable planning tools ensuring all of the following:
Initial fundamental design of fibre Passive Optical Networks using multiple systems and design tools.
End to end planning & design of FTTH networks
Utilisation of current Fibre network design software
Understanding of fibre network architectures and network topology
Creation of and High-Level, Low-level and Ready for Construction designs
Surveying and validation of planned fibre routes
Completion of Bill of Materials/Bill of Quantities
Completion of Design Risk Assessments
Completion of construction packs
Ensure design meets the clients architectural and technical requirements and standards
Planning and implementation of POPs to house the active equipment.
Co-ordinate Design Workshop meetings with Project Design Team and Specialist Supply Chain.
Manage Sample Tracker & Quality Sign-off Checks.
Liaison with Commercial Department to review Design fees and budgets.
Review Design Packages to ensure compliance with Local Authorities.
Manage all aspects of the design on the project
Design risk register and risk assessments
Outline design deliverables and design programmes
Manage work packages, scoping and deliverable identification
Manage all Specialist design by subcontractors and suppliers and its integration into the overall design of the project
Manage design Approval and sign off processes, checking and consent arrangements
Manage design change process – identification, reporting and control
Manage design control and monitoring system including document control and deliverables
For a full job description, please download from the job related documents.
Your application
To apply for this post please submit your CV to Nicola.cawley@laganscg.com
The closing date for completed applications is 31 July 2021
LAGAN SPECIALIST CONTRACTING GROUP ARE AN EQUAL OPPORTUNITES EMPLOYER
---