General Foreman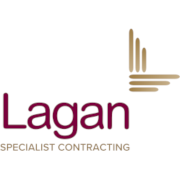 Employer Information
Lagan Specialist Contracting Group
E: recruitment@laganscg.com
T: 028 9045 5531
Charles Brand Ltd (part of the Lagan Specialist Contracting Group) is now recruiting for a General Foreman
Company: Charles Brand Ltd
Job Type: Full-time – Permanent
Line Manager: Project Manager/ Contracts Manager
Location: For secured Civil Engineering work in Northern Ireland
Main duties and responsibilities
Safety
Supervise Works with a 'Stay Safe' ethos: Ensuring the safety of workers at all times
Implement Health & Safety statutory regulations, company policy and contractual obligations
Deliver briefings and tool box talks as required
Action safety audits/accident investigations promptly
Environmental
Ensure the avoidance of environmental incidents
Implement Environmental statutory obligations, company policy and contractual requirements
Quality
Maintain high standards of workmanship and quality at all times
Ensure compliance with quality procedures, design drawings and appendices, and the Specification for Works
Supervision and leadership
Manage subcontract and directly employed resources to achieve project aims and objectives.
Manage subordinate staff through impartial guidance and instruction.
Ensure/promote good teamwork at all times.
Organise and coordinate subcontractors.
Where required, allocate workers to tasks based on suitability, budget and programme.
Where required, organise plant resources efficiently – excavators, dozers, dump trucks, rollers etc.
Coordinate/supervise: Civil Engineering Works and Utility Works
Coordinate material deliveries – transport routes, construction hardstands and site accesses.
Coordinate subcontractors from various disciplines e.g. Reinforced concrete structures. Piling, utilities, pavement, structures.
Provide input to method statements/work procedures.
Liaise with third parties including contractor's agents on adjacent schemes.
Attend and report on progress at site management meetings as required.
Production/Costs
Ensure/promote adherence to correct commercial procedures e.g. ordering of plant, transfer of dockets to commercial team, off hires, etc
Follow up on requisitions/orders to ensure that resources are made available on time.
Motivate subcontractors and workers to achieve programmed production targets.
Ensure that adequate labour, plant and material resources are engaged to meet programmed targets.
Be proactive in mitigating any delays which arise.
Maintain good industrial relations onsite.
Maintain worker discipline onsite.
Skills and Experience
The following qualities/experience are essential;
Proven track record in the industry
Excellent communicator and team player
Expertise on Plant capabilities and suitability.
Commercially aware with good understanding of cost and value.
The following qualities/experience are desirable;
Professional, personable and results focussed.
High level of business pragmatism and understanding.
Team player who knows how to build and sustain relationships.
How we'll reward you
In return, we offer a competitive salary plus we'll provide a wide selection of lifestyle offers, development and learning programmes, services and support designed to help you manage and balance your work/life priorities.
Our Core Benefits include:
Mentoring and Career Pathway
Generous Holiday Allowance
Biannual PDPs
Employer Pension Contribution
Paid Membership of a relevant Institution or Professional Body
Life Assurance
Health Cash Plan
Cycle to Work Scheme
Gym Membership
To apply for this post please submit your CV
We wish you every success in your application.
The closing date for completed applications is Friday 6th August at 12 Noon

---