Formulation Scientist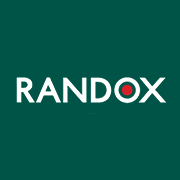 Employer Information
Randox
E: recruitment@randox.com
T: +44 (0) 28 9442 2413
Speciality Formulation Scientist – (Job Ref: 21N/SFOR)
We require highly motivated and dedicated individuals to work within our busy Formulation Department as a Formulation Scientist. The successful applicant will be responsible for the manufacture of Randox liquid reagents and controls.
This role will be based at our company site near Crumlin in Co. Antrim.
The Role:
• Adherence to formulation protocols covering the manufacture of various Randox Quality Controls in accordance with departmental ISO framework.
• Calculation and checking of scientific calculations in all types of scientific units.
• Filtration of quality controls which are formulated.
• The accurate completion records for every batch component manufactured.
• Accurate use and maintenance of Sage stock control system.
• Participation in internal and external audits including completion of CAPA.
• Involvement with the raising process change requests and concessions to document any changes to the formulation process.
Candidate Requirements:
Essential
• Be qualified to at least degree level, with at least a 2.1 in a life science discipline.
• Excellent verbal and written communication skills.
• Excellent organisational skills with an eye for details and the ability to prioritise work.
• Ability to reliably operate different types of equipment and analytical instrumentation.
• Proficiency in Microsoft Windows and Office Packages.
• Good mathematical skills for a wide range of scientific calculations.
• Full UK driving license.
Desirable
• Relevant experience in a manufacturing or laboratory environment.
• Working knowledge of quality systems.
• Working knowledge of Health and Safety including CoSHH.
About Randox:
Randox Laboratories are passionate about improving global health and saving lives through the development of innovative and pioneering products. Through our commitment and the skill of our people we have grown to be a world leader in diagnostics for clinical healthcare, toxicology, food security and providing quality solutions to over 145 countries. In order to serve our growing international markets, we require high calibre applicants with scientific, engineering, software and broader business skills – including sales, marketing, logistics, finance and many more. Central to the Randox ethos is our drive to improve healthcare worldwide and every one of our staff plays a vital role in this aim.
Randox Laboratories Limited is an Equal Opportunities Employer

---