Flex Engineer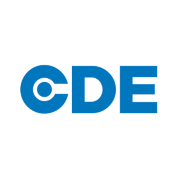 Employer Information
CDE
E: recruitment@cdeglobal.com
T: +44 28 8676 7900
CDE Global is now seeking to appoint a Flex Engineer to join our Projects Team. The "Flex Team" has been established to provide agile and multidisciplined resource to work across the business functions to provide support where the need is greatest, as identified by the Operational Leadership Team. This may be within a stage of the project lifecycle or across the full lifecycle of a business critical project or business improvement initiative.
Due to the agile nature of this role, you may report into different managers dependent on your assignment.
Job Purpose
Your role will be key to our business success, as it will relieve pressure on the business where it is most needed and ensure that we are able to simply deliver for our customers.
This position will expose you to more aspects of the business than any other role will; it requires a high degree of flexibility and cross functional skills, but in return you will gain experience across the different business functions, learning new skills. If you enjoy change and thrive on challenge, this role is for you.

---