ERP Analyst (Enterprise Resource Planning)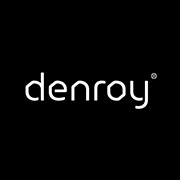 Employer Information
Denroy Plastics Limited
E: humanresources@denroy.com
T: 02891277556
ERP Analyst Job Description
Reporting to NPI/ Continuous Improvement Manager
Aim of role: To enable future planning by ensuring that Production and the inputs from supporting roles are accurately reflected in the company ERP system (Infor Cloudsuite Industrial). A key aim of this role is ensuring Denroy maintains it's SC21 Gold Standard delivery and quality in the most efficient way.
This role therefore will require excellent analytical skills and attention to detail to ensure system accuracy which is relied upon across the business. This will be achieved through cross functional liaison with all departments ensuring the accuracy of information. After the appropriate training, the role will be required to question, and were necessary, perform root cause analysis to prove or disprove accuracy. The successful candidate will be required to Project Manage key system improvements by finalising specification and liaising with internal and external stake holders to develop and manage implementation of new processes.
This person will be the go-to person for system development and training.
Key Duties;
Create and monitor Key Performance Indicators
Trouble shoot and liaise with the wider team
Assessing daily overall plan to look for sudden changes which could have arisen from inaccurate data. This is aided by understanding and utilisation of the advanced planning and scheduling system looking for: Bottlenecks, Overcapacity AND Projected late orders in order to anticipate problems.
Raise concerns with the planning team
Understand and resolve any issues associated with unplanned Job Orders
Be the point of contact for Sales and Procurement Queries
Respond to issues identified by Sales regarding CTP (Capability to Promise)
Inform Procurement of changes that may require their input e.g. expedited parts
Ensuring key system perimeters and inputs are updated and maintained for system accuracy these include for example:
Ensure that Material and Labour Transactions are being recorded in a timely and accurate manner via Factory Track and Shop Floor Data Collection
Ensure that Inventory Records are accurate by co-ordinating and recording the Cycle Counting process
Liaise with Finance and NPI to ensure that Bills of Manufacture are accurate
Ensure Item records accurately reflect the 'normal' production quantities to reduce planner interference at the Workbench stage
Ensure that Job Orders are closed in a timely manner and as soon as possible after the job is completed
Long term
To identify opportunities to improve business systems by bridging the needs of the business from both a technical and functional perspective. This would include but is not limited to;
Embedding project module
Implementing engineering change control process in ERP system
Role out Shop Floor Data Collection to all production areas
Help develop the Scheduling element of the Advanced Planning and Scheduling System
• Successful candidate should have minimum of 5 GCSE (or equivalent) educated as a minimum with Grades C including English, Maths and have good IT Skills including Excel.
EXPERIENCE:
• Administration, organisational, good people skills
• Good communication skills
• Ability to handle challenging situations
• The ability to work as part of team
Previous use of ERP Systems

---