Engineers – UK Based Opportunities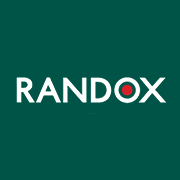 Employer Information
Randox
E: recruitment@randox.com
T: +44 (0) 28 9442 2413
Engineers – UK based Opportunities (21N/HKEN)
Randox Laboratories is a global diagnostics company headquartered in Northern Ireland. We employ 2500 staff globally and have a presence in over 145 countries. Recently we have processed over 14 Million COVID 19 tests for the British Government as part of the National COVID Testing Programme. We are experiencing continued growth across our business and require Engineers across a number of our R&D teams. These positions are based in Northern Ireland and we are especially interested in attracting candidates from Hong Kong who have a British National (Overseas) Passport.
Please see link below for more information on what we do:
https://www.randox.com/what-we-do/
We are seeking Engineers to work in teams across our business, these would include:
• Applications Engineers
• Maintenance Engineers
• Mechanical Design Engineers
• Electrical & Electronic Design Engineers
• Biomedical Engineers
• Manufacturing Engineers
• R&D Engineers
The candidate:
Essential Attributes:
• Qualified to degree level in an Engineering-related discipline
• Excellent organisational skills with an eye for detail and the ability to prioritise work in a logical fashion
• Excellent time management, organisational and computer skills (Proficient in Microsoft Windows and Office packages)
• Ability to accurately record analytical data
• Ability to learn and retain information quickly
• Fluent in English
• Open to relocating to UK
About Randox:
Randox Laboratories is passionate about improving global health and saving lives through the development of innovative and pioneering products. Through our commitment and the skill of our people we have grown to be a world leader in diagnostics for clinical healthcare, toxicology, food security and providing quality solutions to over 145 countries. In order to serve our growing international markets we require high calibre applicants with scientific, engineering, software and broader business skills – including sales, marketing, logistics, finance and many more.
The Clinical Diagnostic Group at Randox develops innovative multiplex diagnostic tests that provide greater information from a single sample, allowing enhanced decision making. We are rapidly increasing our test portfolio, which already includes oncology, cardiac and infectious disease panels, so require additional product training specialists to meet the demand of our future recruitment plans.
Central to the Randox ethos is our drive to improve healthcare worldwide and every one of our staff plays a vital role in this aim.
Randox Laboratories Limited is an Equal Opportunities Employer.
---