Electrical / Electronic Manufacturing Operator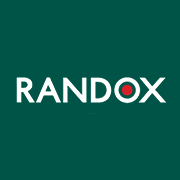 Employer Information
Randox
E: recruitment@randox.com
T: +44 (0) 28 9442 2413
Electrical / Electronic Manufacturing Operators (21N/EEMO)
Randox Laboratories has invested significantly in the development of its new DNA Analyser and are building a manufacturing process team with mechanical, electrical and electronic skills.
You will work as part of a cross functional team, working together to manufacture products for the global market.
The role involves working in a fast-moving environment with a flexible approach to build, test, diagnose and problem solve. A good understanding of drawings and work instructions etc.
Primary Responsibilities:
• Good understanding of manufacturing processes
• Build and testing of mechanical & electrical modules and assemblies
• Adopt flexible working practices with quality methods to ensure product compliance
• Support Design for manufacture
• Strong ability to manage and prioritise tasks to achieve targets
• Adherence to company health & safety procedures, whilst sustaining a Safe Working Environment
Required skills:
• Good verbal & written communication skills
• Self-motivated, have the ability to work unsupervised in a multi-disciplined engineering team.
• Great attention to detail
• Excellent manual dexterity
• Must not be coloured blind
Essential:
• Qualified to HND/C in a relevant Engineering discipline or possess a minimum of 2-years' relevant experience
• Strong knowledge and ability of reading technical drawings
• Strong understanding of SOP's/work instructions etc.
• Knowledge of best-practice 'Problem solving tools and techniques'
Desirable:
• Qualified to Degree level in a relevant Engineering discipline
• Excellent IT Skills and Proficient in Microsoft Applications
• Experience in 2D and 3D software
• Practical experience of Lean Manufacturing; problem solving
About Randox:
Randox Laboratories is passionate about improving global health and saving lives through the development of innovative and pioneering products. Through our commitment and the skill of our people we have grown to be a world leader in diagnostics for clinical healthcare, toxicology, food security and providing quality solutions to over 145 countries. In order to serve our growing international markets we require high calibre applicants with scientific, engineering, software and broader business skills – including sales, marketing, logistics, finance and many more.
Central to the Randox ethos is our drive to improve healthcare worldwide and every one of our staff plays a vital role in this aim.

---