Driver Trainer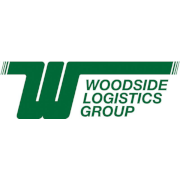 Employer Information
Woodside Logistics Group
E: hr@woodsides.com
T: 028 93352255
Job Title Driver Trainer
Department Woodside Distribution Ltd
Responsible to: Managing Director / Operational Director / Distribution Manager
Job Summary
To train, educate and update Distribution Drivers on the methods, procedures and legislation appropriate to the efficient completion of their duties.
Key Tasks:
Assess potential drivers as part of the recruitment and selection process.
Induction and training of newly recruited drivers in the procedures and processes relevant to the role and to general company principles including health and safety policies.
Training of new and existing drivers in specific areas relating to loading / offloading of pallets, roll cages and other delivery formats and / or specific delivery/collection point which are procedure specific, for example.
Training of new and existing drivers on rigids, tractor units and trailers.
Assessing and evaluating driver's performance, utilising the telemetric systems. This will incorporate regular telemetric reviews, and being able to action upon this information.
Formally assess company HGV drivers on a minimum basis of once a year or when required.
Review, update and retrain existing drivers on procedures and processes relevant to general company principles and procedures including health and safety policies.
Ensure all drivers are familiar with the latest customer requirements.
Ensure drivers are clean, tidy and presentable in appearance and are fully equipped with the relevant company uniform and equipment.
Ensure drivers keep vehicles to an appropriate level of cleanliness. Both inside and out.
Undertake random staff drug and alcohol testing, using the in house testing equipment.
Report any health and safety issues, including near misses to the general manager.
Participate in health and safety forum meetings, risk management meetings, driver meetings and participate in CPC course development and instruction.
Participate with defect reporting management / training
Complete investigatory meetings as and when required.
Assist with cause of damage investigations.
Assist with collections and deliveries when required.
Essential Criteria
Hold a clean Class 1(C & E) licence
Working knowledge of current transport legislation
At least 1 years LGV Driver training experience including economic driving techniques and health and safety
Previous experience working in road transport operation (incl. loading and unloading)
Desirable Criteria:
Advanced Driver Qualification
Driving Instructor/ Assessor qualification
---