Digital Marketing Analytics Manager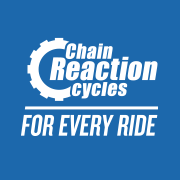 Employer Information
Chain Reaction Cycles
E: jobs@chainreactioncycles.com
T: 028 9334 5507
Digital Marketing Analytics Manager | Full time, Permanent | Northern Ireland or Portsmouth
As Digital Marketing Analytics Manager, you will drive the best value to the business from our marketing technology and third-party suppliers. You will act as an expert in the ecosystem across the business, and how our solutions play a part within that. You act as technical lead for our development projects.
Responsibilities:
Lead the Digital Analytics Technical Team and Agency. Recruit, retain, and develop talent
Manage data, where that data is not fed into the corporate business intelligence solution
Enable the business to embed analytics with each new project, development, partner, brand, and product
Complete advanced Google Analytics implementations using Google Tag Manager and building or spec'ing Data Layers
Provide live access to real-time customer data
Practical appreciation for managing large datasets
Write new tags in Google Tag Manager using JavaScript / JQuery to extract, modify and utilize information on a website
Assist with reviewing requirements, creating spec's, naming conventions and plans for appropriate tracking of client websites
Troubleshoot existing setups, providing solutions or implementing the updates required
Audit Google Analytics set-ups to ensure accurate reporting
Who we are looking for:
Experience with Google Tag Manager and/or other tag management platforms
Best practice understanding of coding practices
UAT testing experience
Familiar with building data layers
Experience working with digital marketing and user experience teams
Ability to troubleshoot code implementations
SQL experience – experience with BigQuery is a bonus
Experience with statistical modeling languages (such as R or Python) – Not essential
Willingness and enthusiasm to learn and try new things
Experience with Google Cloud Platform
Qualifications:
Google Analytics qualification (Desirable)
Why work for us?
We are always looking for talented individuals who are passionate about what they do. We offer some of the most rewarding career opportunities in sports retail, eCommerce, and IT development. Our people are highly valued and thrive in a relaxed culture that encourages innovation and personal development.
What's in it for you?
If working alongside some of the most creative people isn't enough, we offer you:
Excellent career progression opportunities, 25 days annual leave, Staff discount, 5% pension contribution, company sporting events, smart casual dress code, and brilliant company culture.
What's next?
Is this the job for you? If so, we would love to hear from you…
Why not stand out from the crowd and send us your wiggly cover letter to give us a better idea of who you are and why you want to join the team…
#ComeJoinTheRide
---