Despatch Operative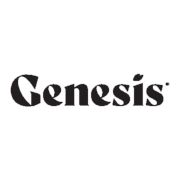 Employer Information
Genesis Bakery
E: hello@genesisbakery.co.uk
T: 028 7963 2465
Day to day activites:
Load, deliver and off load fresh baked goods from Genesis HQ to Genesis despatch premises in a safe, controlled and responsible manner using company vehicles such as forktruck.
To ensure that every order picked has the right product, with the number of products required for that order. To inform the Despatch Team Leader of any shortages and ensure documentation matches order.
All products to be processed using the appropriate management system i.e. Navision & Stevens System, to control traceability.
To ensure that the "clean as you go" policy is implemented at all times, by all operatives.
To undertake all final checks, such as all orders in place and Despatch area is secure, before leaving the premises.
Monitor all packaging and labelling to comply with the relevant legislation.
To ensure safe working practices are adopted at all times in accordance with Safety, Health and Environmental policies, procedures and legislation.
To ensure the hygiene of your working areas meets the sites hygiene standards at all times.
To correctly co-ordinate the transfer within the manufacturing process all materials and ingredients, and to ensure traceability procedures are followed at all times, 100% compliance with the Stevens System
Accurately and timely complete all required documentation to enable clear traceability.
To communicate and update all relevant parties of any issues or changes.
Essential Criteria
Minimum 1 years's experience working in a warehouse/despatch environment including forktruck operations (moving fresh baked goods between premises including loading/offloading lorries)
Experience loading, offloading and driving a van/lorry (less than 3.5T)
Full UK driving license and age 25 and over for insurance requirements
Computer Literacy
Effective verbal and written communication skills
Problem Solving
Team working
Numeracy skills
Desirable Criteria
Experience of using a computerised stock control system
Working pattern:
Monday – Friday. 6am – 3pm or finish (operational volumes depending). Plus working rotational weekends per the departmental rota.
Genesis is an equal opportunities employer.
---