Customer Support Scientist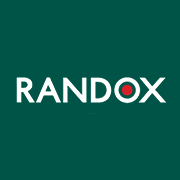 Employer Information
Randox
E: recruitment@randox.com
T: +44 (0) 28 9442 2413
Customer Support Scientist – 21I/CSHK
Randox Toxicology and Randox Food Diagnostics in inviting applications for the position of Customer Support Scientist. This role will involve the provision of customer support to existing Randox Toxicology and Randox Food Diagnostics customers in a timely manner, troubleshooting of customer queries, and the provision of product training, information and advice via email, telephone and face to face.
In addition, the successful candidate will be responsible for developing good lines of communication within and between inter-dependent departments and conducting reviews and analysis of performance data and comparative studies.
This is a Hong Kong Based position, which will require frequent travel to customer sites for installations and training. This is a unique opportunity to join an innovative international company in a growing industry, that can provide career security and genuine advancement opportunities for those who show potential.
The Role:
• Performing of instrument installations and end-user training world-wide.
• Trouble-shooting of Biochip, ELISA and RX related customer queries and the provision of product information and advice.
• The development of a high degree of product knowledge covering all Biochip related product groups, ELISA and RX
• Organising internal and external training for staff, distributors and customers globally.
• Attending at conferences and exhibitions promoting biochip array products.
• Ensuring our response time and quality of responses meets our customer expectations.
• The use of Respond software to record and monitor the status of customer and internal queries.
The Candidate:

Essential:
• At least a Bachelor level degree in Biochemistry, Chemistry, Immunology or a Life Science related discipline.
• Excellent communication skills, verbal and written, and confidence in dealing with customers
• Willingness to travel extensively
• Ability to work in a team environment and independently
• Advanced IT skills
• Ability to work to strict timeframes and meet deadlines
• A valid driving licence
• Fluency in Cantonese, Mandarin and English
Desirable:
• Previous experience in the routine maintenance and troubleshooting of laboratory instrumentation would be advantageous
• Previous experience with manual assays is desirable
About Randox
Randox Laboratories are passionate about improving global health and saving lives through the development of innovative and pioneering products. Through our commitment and the skill of our people we have grown to be a world leader in diagnostics for clinical healthcare, toxicology, food security and providing quality solutions to over 145 countries. In order to serve our growing international markets, we require high calibre applicants with scientific, engineering, software and broader business skills – including sales, marketing, logistics, finance and many more.
Central to the Randox ethos is our drive to improve healthcare worldwide and every one of our staff plays a vital role in this aim.
---