Customer Support Coordinator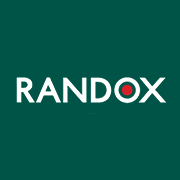 Employer Information
Randox
E: recruitment@randox.com
T: +44 (0) 28 9442 2413
Customer Support Advisor
Randox is currently looking to recruit enthusiastic, friendly and hardworking individuals to work within our COVID Customer Support Team at our facility in Antrim Town. These positions are initially offered on a 6 month fixed term basis with the potential of permancy in due course. We are particularly keen to hear from candidates with previous contact centre or customer service experience.
This key team provide support to our growing number of customers regarding COVID 19 quesries via the phone and email.
This team work shifts which includes 4x 10 hours shifts per week. Shifts may vary across:
Monday: Friday 6.00am-4.40pm
Monday: Friday 10.40am-9.20pm
Weekend: 7.00am-5.40pm
Weekend: 8.20am-7.00pm
The Role:
To provide comprehensive customer service support
Responding to all customer queries accurately and effectively
Taking the appropriate action to ensure customer expectations are fully delivered
Providing immediate phone and e-mail support and advice to our valued customers
Liaising with internal team as required.
Essential Criteria:
Educated to GCSE level (including Maths and English Language)
Previous experience in a customer service role
Be computer literate (Word, Excel, Microsoft Outlook)
Excellent telephone skills
Be able to work on own initiative as well as part of a team
Excellent organisational and communication skills
Ability to work in a fast-paced environment to provide top level customer support
About Randox:
Randox Laboratories is passionate about improving global health and saving lives through the development of innovative and pioneering products. Through our commitment and the skill of our people we have grown to be a world leader in diagnostics for clinical healthcare, toxicology, food security and providing quality solutions to over 145 countries. In order to serve our growing international markets, we require high calibre applicants with scientific, engineering, software and broader business skills – including sales, marketing, logistics, finance and many more.
Central to the Randox ethos is our drive to improve healthcare worldwide and every one of our staff plays a vital role in this aim.
Randox Laboratories Limited is an Equal Opportunities Employer
---