Copywriter Team Leader – Product Content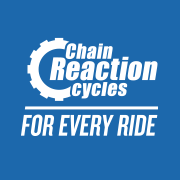 Employer Information
Chain Reaction Cycles
E: jobs@chainreactioncycles.com
T: 028 9334 5507
Content Copywriter
We are currently recruiting for a Content Copywriter to join our team at WiggleCRC. We are the largest online cycling and multi-sports retailer in the UK offering thousands of products to a global customer base.
As Content Copywriter, you will be responsible for leading a team of Content Assistants to ensure completeness and quality of product information. You will develop relationships with internal stakeholders across this fast-moving business, as well as links with the biggest brands in the cycling industry.
Strong leadership skills are essential for this role, along with an ability to communicate effectively at a range of levels.
Responsibilities:
Direct line-management of the Product Content Team.
Plan and supervise the work of the Product Content Assistants to ensure efficiency and quality of output, whilst adhering to specified procedures and standards, including Search Engine Optimisation (SEO) guidelines.
Develop relationships with buyers and suppliers to arrange for supplier-generated product content to be search engine optimised and published on the Wiggle and CRC websites in time for product launches. This includes descriptions, videos, size charts, 360 spins and other supporting information.
Develop and implement processes to help ensure that the product information on the Wiggle and CRC websites is published efficiently and to the highest standard possible.
Review and report on product content completeness levels.
Coordinate workstreams to maintain and optimise content in conjunction with colleagues across internal departments.
Other product content related tasks, as required.
This job description is not exhaustive. It merely acts as a guide and may be amended to meet the changing requirements of the company at any time.
Who are we looking for?
Minimum of 1 year's experience working in a PR/Marketing/Journalism/Editing related role including English copywriting.
Experience of using Microsoft Excel (including basic formulas for the purposes of creating graphical reports and manipulating text).
Knowledge of cycling and related products and a willingness to learn about new product technologies and concepts desirable.
Desirable Criteria:
Degree qualification to a minimum of 2:2 standard.
Minimum of one year of line-management experience.
A-Level Grade C or above in English.
Knowledge of HTML and SEO fundamentals.
Behavioural skills & competencies:
Personal motivation and a willingness to take initiative and responsibility
Attention to detail
Effective communication
Managing diversity – people management
Initiative and responsibility
Continuous improvement
Commitment and integrity
Problem solving
Flexibility
Team work
Influence and impact
Personal motivation
Change and flexibility
Effective leadership skills
Ability to prioritise
Pro-active, self-starter and confident decision maker.
---