Contract Manager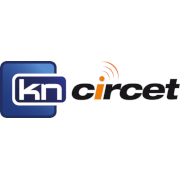 Employer Information
KN Circet
E: recruitment@kncircet.ie
T: +353 (1) 457 5000
Position: Contracts Manager – FREEFLOW
Location: Dungannon, Northern Ireland
Full Time Full Time Permanent
Main Purpose:
Reporting to the Senior Contracts Manager, the Contracts Manager will be responsible for the commercial and operational delivery of all Freeflow activities, maintaining the highest of standards where health & safety is paramount with a primary focus on the Northern Ireland operations. The successful candidate will be astute in processing all stages of the job cycle from quotation, production of TM plans and creation of final invoice. Potential requirement to travel to suit the needs of the business as we continue to expand our operational footprint.
Main Duties:
Carry out commercial review and risk analysis of contract.
Draft, amend and review bespoke contracts.
Provide quotations, invoices daily where applicable.
Service and develop existing & new contracts as the main point of contact for our clients.
Provide commercial links between Operations Department and Directors.
Liaise regularly with clients and other stakeholders, including local authorities to ensure clear line of communication in respect to our projects.
Work within the budgets set to ensure successful, cost effective delivery where health & safety is paramount.
Production of high spec traffic management plans ensuring full compliance with all standards and regulations.
Develop and maintain awareness of Health and Safety and other relevant regulations to inform decision making.
Undertake any other duties as reasonably required including travel as necessary.
Work closely with Operations Manager to ensure all works are appropriately resourced.
Creation of quotations and invoices per contract.
Able to assist in design of CAD TM plans and booking of local authority services to aid works.
Experience, Skills and Knowledge:
The successful candidate will have:
Full driving license.
Excellent communication & presentation skills.
Ability to work and exceed under pressure.
AutoCAD or equivalent experience.
Ability to travel dependent on companies' requirements.
Work within the budgets set to ensure delivery/commercial success.
Ability to manage a team in a quick turnaround environment ensuring the highest of standards are maintained throughout.
Ability to make reactive decisions at a moment's notice.
Strong leadership qualities.
Minimum 5 years + experience in the traffic management industry.
Ability to conduct yourself professionally and coherently when attending meetings.
Think critically and problem solve.
Handle confidential/sensitive information with discretion.
High attention to detail.
Customer services skills.
Conflict management and resolution skills – Build consensus, anticipate and solve problems.
Ability to adapt to a fast-paced environment where client demands require a service second to none.
Clear lines of communication between progressively between our operations department, client, stakeholders, and supply chain partners.
Good relationships with local authorities and all affected stakeholders important.
Ability to manage and drive a team on in a quick turnaround, fast paced environment.
---