Commercial Manager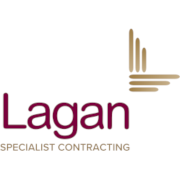 Employer Information
Lagan Specialist Contracting Group
E: recruitment@laganscg.com
T: 028 9045 5531
Job Title: Commercial Manager
Company: Lagan Aviation & Infrastructure Limited
Location: RAF Fairford initially, thereafter throughout the UK.
What you'll do
The following reflect the main tasks associated with your position and are not intended to be exclusive or exhaustive:

Provide commercial links between site team/s, Project Director and Commercial Director
Commercial review and risk analysis of potential contracts
Review all contract documentation generated throughout the contract period to ensure the recovery of all entitlements and contract compliance
Drafting of all subcontracts required on site, with submission to the Commercial Director for approval.
Managing the procurement process of subcontractors and supply chain on site
Managing the cost capturing process on site and ensuring COINS accounting costs are up to date and in compliance with company finance procedures.
Preparation and management of monthly Cost Value Reports, Cash flows and Forecast costs to completion on each project
To ensure commercial control of contracts throughout project execution and delivery
External liaison and commercial administration of all suppliers and customers regarding project progress and contractual issues
Preparation and/or the management of contractual claims / Variations
Risk analysis and control
Conducting, preparing and/or managing disputes (if required)
Awareness of the estimating process and management of the budget process in tandem with the Site/s Project Manager/Director
Compliance with Health and Safety regulations
Liaise with the client on site and represent the Company at progress meetings, in order to provide a customer/client focused approach to the project, and in the resolving of operational and commercial issues. Client negotiation from inception to final account.
Portray a professional image to all external bodies, in the management of the contract.
Responsible, in conjunction with the site QS's, for all contractual and other on site administration, keeping accurate records of all stages of the contract
Recruitment of commercial staff on site if required, with approval from Project Director and Commercial Director
To undertake any other reasonable duties as required to ensure an efficient and commercially satisfactory outcome of the Project.
What you'll bring:
10 + years' experience in a commercially-focused role
Experience in contract law and being able to negotiate effectively and competently
Ability to communicate effectively, both written and verbally
Third level qualification in Civil Engineering / Quantity Surveying or a related discipline.
Commercial awareness, practical knowledge of estimating, experience of different forms of contract and associated contractual law.
Strong team building and leadership skills
Personal stamina to drive the contract though effective management of the available resources to meet contract deadlines.
Ability to communicate effectively, both written and orally, providing relevant reports.
Ability to manage oneself and work to and meet deadlines.
Desirable:
Membership of, or working towards professional membership of an appropriate organisation (for example, RICS/CICES etc)
The closing date for completed applications is 18th June 12 noon
LAGAN SPECIALIST CONTRACTING GROUP ARE AN EQUAL OPPORTUNITES EMPLOYER

---