Clinical Trial Team Leader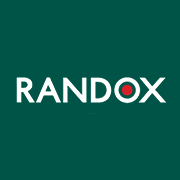 Employer Information
Randox
E: recruitment@randox.com
T: +44 (0) 28 9442 2413
Clinical Trial – Team Leader – (Job Ref: 21N/CTTL)
Randox currently have an opening for a Clinical Trial Team Leader. If you are enthusiastic, friendly and hardworking and wish to progress your career within this team then apply now to be considered.
The role
The smooth and efficient running of RCLS Clinical Trial Team ensuring that all laboratory- based testing for clinical diagnostics is conducted accurately in conjunction with Randox Clinical Laboratory Services Standard Operating Procedures (SOPs) and in-line with ISO/IEC 17025 (2017), ISOIEC 15189 (2012) and Good Clinical Practice (GCP) guidelines. This opportunity will be based in our Science Park based in Antrim.
• Primary point of contact for Clinical Operations aspects of designated projects and;
• Responsible for planning, scheduling, and implementing the Clinical Operations aspects of projects
• Contribute to the development and maintenance of cross functional project management plans
• Oversee monitoring activities and conduct co-monitoring visits to ensure data quality.
• Provide study specific direction to study team members and ensure that they are regularly updated on the study progress, challenges and risks throughout the duration of the study
• Responsible for risk mitigation strategies, associated action plan and issue resolution
• Ensure the correct reporting and follow-up of Adverse Events, Serious Adverse Events, and Suspected/ Unexpected Serious adverse reactions
• Monitors the clinical activities in accordance with protocol, SOP's, applicable laws and ICH-GCP guidelines
• Responsible for managing the Clinical Operations project team, including ensuring all necessary project training is provided to assigned staff
• Provide direction and support to the Clinical Operations study team
• Track clinical Operations project deliverables using appropriate tools
• Ensure that remedial actions are taken when test systems deviate from the laboratory established performance specifications or which result in down-time of any instrumentation and communicate this with the lab manager.
The Person
• Strong work ethic and self-starter, able to effectively manage multiple priorities and adapt to change within a fast-paced environment
• Strong organisational and communication skills (written and oral)
Essential
• University/bachelor's degree in medicine, science or equivalent degree/experience
• Thorough knowledge of ICH GCP and relevant regulations for the conduct of clinical trials
• Possess excellent verbal and written communication and organisational skills
• Demonstrate excellent leadership qualities and high level of self-motivation
• Knowledge of variety of software packages such as Microsoft Word, Outlook, PowerPoint & excel to produce correspondence and documents, maintain presentations, records, spreadsheets and databases
About Randox:
Randox Laboratories is passionate about improving global health and saving lives through the development of innovative and pioneering products. Through our commitment and the skill of our people we have grown to be a world leader in diagnostics for clinical healthcare, toxicology, food security and providing quality solutions to over 145 countries. In order to serve our growing international markets we require high calibre applicants with scientific, engineering, software and broader business skills – including sales, marketing, logistics, finance and many more.
Randox Laboratories Limited is an Equal Opportunities Employer
---