Cleaning Crew Members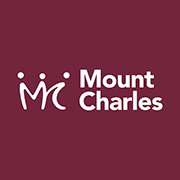 Employer Information
Mount Charles
E: hr@mountcharles.com
T: 028 9032 0070
CLEANING CREW MEMBERS REQUIRED
Mount Charles are seeking Cleaning Crew Members, who will play a vital role within the cleaning team. You will have experience in a similar role and will be responsible for the general upkeep of the unit, completing daily cleaning tasks and duties whilst on shift. You will be hardworking, flexible, have a good eye for detail, and have a passion for the role that you do.
Hours of work: Variable shifts available ranging from 2 hours per week up to 30+ hours per week.
​​​Site Locations: Various locations throughout Northern Ireland, including Belfast, Lisburn, Newtownabbey, Ballymena & Coleraine areas.
Rewards:
Competitive rates of pay (Up to £10 per hour for certain roles)
Company Pension
​​​​​​​20 days paid holiday plus 8 bank holidays (Pro rata)
Development and Training opportunies
Key duties and responsibilities:
Cleaning rooms/toilets/kitchens/bathrooms.
Sweeping/Mopping/Vacuuming/Polishing
Maintaining your area of work to the highest standard
Cleaning interior surfaces, furnishings, fixtures, and fittings
Clean floors and floor coverings
Maintain stocks of cleaning materials, order from suppliers where required, and to control the usage of materials, ensuring the cleaning cupboard is kept tidy at all times.
Report any problems on-site to the Supervisor / Manager so they can be rectified immediately.
Collection and removal of waste
The Person:
Ability to communicate at all levels and work on their own initiative.
Flexible approach to work and training
Experience in a similar role is essential.
Access to transport.
​​​​​​​GREAT PEOPLE – GREAT SERVICE-GREAT FUTURE

#NorthernIreland

---