Civils Gangs x5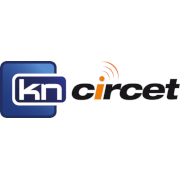 Employer Information
KN Circet
E: recruitment@kncircet.ie
T: +353 (1) 457 5000
KN Circet require Civils Gangs across Scotland.
We have opportunities for experienced Civils Operatives and Reinstators with competitive rates on offer. We are looking for hardworking and committed crew members for long term work.
Civil Operatives will be required to perform excavations, repairs and reinstatement's, installation of ducting, chambers and street cabinets and the installation of cable on telecoms infrastructure.
The Job:
Provide new installation of duct, chambers, cabinets & associated equipment.
Locating and clearing of blockages in various surface types such as verge, footway and carriageway and reinstate to Purple Books / Local Authority standard ensuring all information / pictures are captured on company supplied assets
Experience in all aspects of re-instatement in various surface types, i.e. Concrete, HRA, SMA, Paving, Cobble-lock, etc
Box / Chamber building (Heavy Civils Crews)
Open cut trenching and installation of new duct and associated equipment in all surface types, verge, footway and carriageway (public and private) (Heavy Civils Crews only)
Sub-ducting and Install new draw rope or cable in new duct as required
Using company provided iPad / Tablet and completion of appropriate paperwork for daily works (job sheets / risk assessments / plant sheets-GA2 / driver checks)
Risk assessing and hazard identification, with a strong focus on health and safety requirements and responsibilities
Responsibility for the company assets & plant assigned for duties
Ensure compliance with all current client processes and procedures
Requirements:
Full drivers licence and have a minimum 1 year proven driving experience
C + E (CE / C1E ) licence desirable
Desirable tickets: First Aid, Abrasive Wheels, 360, LUGS, SLG
Experience in a similar operational or engineering environment within the telecommunications industry
Be able to communicate effectively and professionally with internal and external clients
Experience using iPad for work planning and updates
---