Chemist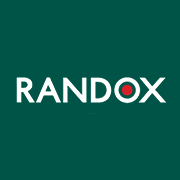 Employer Information
Randox
E: recruitment@randox.com
T: +44 (0) 28 9442 2413
BIOCONJUGATION CHEMIST (21N/BCCH)
The Bioconjugation Group at Randox Laboratories (UK) provides conjugation solutions to support Immunoassay Development groups. Conjugation of Drugs, Proteins, Antibodies and Enzymes are done using site specific areas of conjugation with established conjugation methods whilst also developing new methods for bioconjugation, an area of keen interest within the group is Click Chemistry. The group is involved in the development of automation methods for Bioconjugation including antibody fragmentation to produce F(ab')2, and Fab's. The Bioconjugation Group design, synthesise and produces new conjugates that are evaluated on the Biochip Array Technology and from this select the best conjugate for the assay. Other work includes the development of macromolecular conjugates using polymers, dextran and dendrimers etc…
Our team of highly skilled and passionate bioconjugation chemists are equipped with a range of automated systems to develop appropriate purification approaches, for the production off high quality bioconjugates. The Bioconjugation Group work closely with the Immunoassay development group and the Analytical Group with access to instrumentation such as UPLC chromatography, high resolution Q-TOF, high sensitivity TOF and Orbitrap mass spectrometers to support analytical characterisation of bioconjugates.
This position will be based at Randox Laboratories, Crumlin.
Job Duties:
Perform routine Bioconjugation experiments to support Immunoassay Development Groups
Development of new Bioconjugation and purification strategies
Apply the Bioconjugation methods developed to conjugate small molecules, antibodies and proteins using a wide range of linker chemistries
Evaluating, analysing and documenting performance of bioconjugates on various diagnostic platforms
Undertaking bioconjugate stability studies and understanding factors affecting the performance
Purification of antibody and protein conjugates using chromatography (e.g. FPLC, SEC) using automated systems (AKTA) and membrane ultrafiltration (TFF)
Characterisation of Antibody and Protein conjugates using analytical techniques. (e.g. HIC, SEC, UV, LC-MS AND CE-SDS)
Contribute to antibody and protein conjugate assessments through immunoassay on Biochip Array Technology and Liaising with Immunoassay development groups.
Capable of analysing, interpreting and presenting scientific results to wider audience
Liaising with the Laboratory Manager in regular reviews and meetings
Carry out tasks accurately following protocols (SOPs and WI) and in compliance with Health and Safety procedures.
Essential Skills:
Qualified to at least degree standard in Biochemistry, Chemistry, Medicinal Chemistry, or a closely related field of study
Good understanding of lab safety including COSHH and GLP
Excellent organisational skills.
Excellent presentation and communication skills.
Excellent time management, organisational and computer skills (Proficient in Microsoft Windows and Office packages).
Ability to learn and retain information quickly.
Ability to interpret and analyse data
Ability to work both independently and as part of a team
Desired Skills:
Experience of FPLC
Working knowledge of quality management systems.
Understanding of Organic Chemistry and/or Protein Chemistry
Randox Laboratories Limited is an Equal Opportunities Employer

---