Bid Writer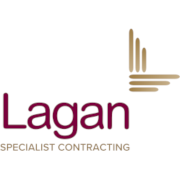 Employer Information
Lagan Specialist Contracting Group
E: recruitment@laganscg.com
T: 028 9045 5531
H&J Martin Ltd (part of the Lagan Specialist Contracting Group) is now recruiting for a Bid Writer
Company: Asset Management Services
Job Type: Permanent – Full Time
Location: Northern Ireland
Role Overview
The successful candidate will be responsible for uploading and managing the Tender process & quality submissions for all PQQ and ITT for the H&J Martin. This includes downloading relevant tenders, updating our systems with the bid information and coordinating the bid with the relevant stakeholders. They will promote and deliver excellent service throughout the marketplace and help develop our existing customer base.
What you'll do
The following reflect the main tasks associated with the position and are not intended to be exclusive or exhaustive:
Lead role for various tender search websites on a daily basis and identifying any PQQ/ITT opportunities.
Downloading all relevant PQQs and ITT and disseminating to relevant stakeholders
Ensuring all clarifications and communications received are saved and circulated to the appropriate parties.
Updating H&J Martin systems to relevant BD workload and Quotation Management.
Production and submission of bids and proposals
Contribute to the development of the bid process so that it is efficient and scalable.
Review of specific bid and tender requirements
Contribute to and maintain a library of proposals, responses and documentation.
Manage data and customer information relating to bids through CAFM systems
Work closely with the Bid Team to understand customer needs and produce proposals that meet / exceed customer requirements.
Ensure that bid questions are comprehensively answered with supporting evidence.
Produce bids on time, on budget and in a format that is clear, concise and compelling to differentiate from competitors.
Work closely with & internal and external partners to manage the regular bid opportunities.
Manage, steer and assist subject matter experts and inputs from a variety of stakeholders typically involving contributions from sales, marketing, finance and legal.
Liaison and co-ordination with end users, consultants and other stakeholders for business opportunities
Liaison with sub-contractors and external bodies/agencies;
Lead role for update and maintenance of Construction line portal
Lead role for development of company award submissions
Communication & dissemination of information to internal and external stakeholders;
Providing content for company social media portals as required
Producing professional reports and documents as required;
Preparation of presentations
Support Head of Sales and Director as required;
Other duties as may be required from time to time depending on the needs of the business
Your application
At Lagan Specialist Contracting Group, we want everyone to feel welcome. That's why we want you to know that we'll work with you to make the application process as smooth as possible. So please just let us know if you need any adjustments or support – we'll do whatever we can to help.
To apply for this post please submit your CV to recruitment@hjmartin.co.uk,
or alternatively click on the following link: https://laganscg.com/careers/vacancies
We wish you every success in your application.
The closing date for completed applications is Friday 25th June at 12noon.
LAGAN SPECIALIST CONTRACTING GROUP ARE AN EQUAL OPPORTUNITES EMPLOYER

---