Automation Engineer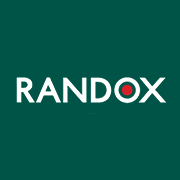 Employer Information
Randox
E: recruitment@randox.com
T: +44 (0) 28 9442 2413
Automation Engineer (Job Ref: 21N/AESP)
Randox Laboratories currently has an opportunity for an Automation Engineer to join its growing R&D team. The successful applicant will play a crucial role in time sensitive and commercially crucial projects.
This role will be based from Randox Science Park, a state of the art, purpose built facility based in Antrim.
The Role:
• Meeting with scientists, engineers and management to discuss mechanical or electrical automation requirements
• Generating electrical or mechanical schematics demonstrating how automated processes will work
• Developing and installing machine programs using PLC automation software (Siemens preferred, Allen Bradley, Omron, Rockwell) and custom coding languages (C#,C++,etc)
• Determining and running automation test criteria for installations
• Testing automated systems for efficiency, safety, and reliability to applicable Directives Continuous improvement of automated processes to ensure competitiveness
• Troubleshooting systems errors
• Overseeing the successful installation of PLC Automation Systems
• Mechanical and Electrical aptitude and willingness to get hands-on
• Documenting development processes
• Providing automation lines with technical support both on-location or remotely with willingness to provide support out-of-hours
Your Profile:
Essential
• Bachelor's degree in software engineering, mechanical engineering, electrical engineering, or similar field.
• PLC technical certification
• In-depth knowledge of manufacturing and mechanical processes
• Knowledge of software design principals
• Detailed knowledge of PLC automation software and coding languages
• Ability to work with minimal supervision
• Ability to travel when required
Desirable
• 5 years' as a PLC programmer
• Electrical and mechanical engineering experience preferred
• Proficiency in 3D CAD
Benefits from Randox:
• State of the art facilities
• Free parking
• 60% staff Discount for Randox Health check programs
• Additional holidays for service days
• Company Pension scheme
• Paid holidays
• Career progression
• Ongoing external training programmes
• Company social events e.g. Annual BBQ & Christmas Raffle
• Sport social clubs
About Randox:
Randox Laboratories is passionate about improving global health and saving lives through the development of innovative and pioneering products. Through our commitment and the skill of our people we have grown to be a world leader in diagnostics for clinical healthcare, toxicology, food security and providing quality solutions to over 145 countries. In order to serve our growing international markets we require high calibre applicants with scientific, engineering, software and broader business skills – including sales, marketing, logistics, finance and many more.
Central to the Randox ethos is our drive to improve healthcare worldwide and every one of our staff plays a vital role in this aim.

---