Assistant Education Officer (Museum)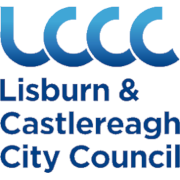 Employer Information
Lisburn & Castlereagh City Council
E: Human.Resources@lisburncastlereagh.gov.uk
T: 028 9250 9250
ASSISTANT EDUCATION OFFICER – Fixed Term until 31st December 2021 with the possibility of an extension.
SCALE: SO1, NJC Spinal Column Points 23-25, £27,741 – £29,577 per annum
KEY PURPOSE OF THE JOB:
Reporting to and assisting, the Education Services Officer, the Assistant Education Officer is responsible for the daily supervision and administration of Gallery Assistants in relation to education programming and events and individual work programmes. The post holder has responsibility for organising cover for Front of House (Reception and Shop) areas as required. Responsibilities include ensuring staff and public safety and the security and cleanliness of facilities. He/she will be responsible for compiling a daily rota which allocates specific tasks to staff. The post holder will also assist the Education Services Officer in the development of education support materials and related promotional materials in regard to visitor programming, education programming and special events. In the absence of the Education Services Officer duties will involve the supervision of education programmes and events. The post holder will assume any other duties as may be assigned by the Education Services Officer, including cover for sickness leave, annual leave or staff vacancies.
The post for which you are applying is regulated and therefore a conviction can never become 'spent.' As part of the pre-employment checks you must declare any previous convictions on the 'Criminal Convictions Disclosure Form.' Furthermore, the post requires that candidates have a satisfactory Access N.I. enhanced disclosure, with Children's Barred list check as part of the pre-employment checks. Access NI Code of Practice is available at the following link:-
https://www.nidirect.gov.uk/sites/default/files/publications/accessni-code-of-practice.pdf
The application form will only be available online. Applications for this post will be channelled exclusively through the Council's e-recruit system therefore application forms in hard copy will not be available to candidates. However, the Council will consider any requests for an application to be made in hard copy and will provide alternative arrangements where possible, for example access to a computer.
Temporary
Closing date: Wednesday 04 Aug 2021
Salary: £27741
Apply for job
---