Apprentice Electrician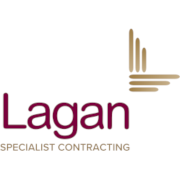 Employer Information
Lagan Specialist Contracting Group
E: recruitment@laganscg.com
T: 028 9045 5531
H&J Martin Asset Management Services (part of the Lagan Specialist Contracting Group) is now recruiting for a 3rd/4th year Apprentice Electrician.
Company: Asset Management Services
Job Type: Full Time, Permanent
Location: Republic of Ireland (Munster Based)
Role Overview
The candidate will learn to work as part of the fit-out and Mobile Maintenance Technician Team responding to client call outs throughout Republic of Ireland. They will assist in undertaking various planned maintenance and reactive tasks and providing excellent services to our high-profile customers. For more information about the services and case studies you may be working on please see our website: https://www.hjmartin.co.uk/asset-management-services.
What you'll do
The following reflect the main tasks associated with your position and are not intended to be exclusive or exhaustive
Assist with the delivery of planned maintenance and reactive tasks.
To be proactive in managing and undertaking work and be client focussed in the delivery of the work.
Representing the company in a competent and professional manner.
Assist in the implementation of company Health & Safety Policy and Rules and implementation of CDM Regulations. Preparation of H&S plans, risk assessments and method statements.
Liaison with Operations Teams, Clients and management of information flow.
To join the on-call team once suitable trained.
Other duties as may be required from time to time depending on the needs of the business.
What you'll bring
As an Apprentice Electrician your main skills will include:
The desire to become an Electrician and attend college to gain relevant qualifications
Communication: – The ability to communicate effectively with site staff and delegate responsibility.
Teamwork – The ability to develop good working relationships with colleagues.
Planning – The ability to plan ahead to achieve results.
Commitment – The ability to demonstrate a positive and self-motivated attitude towards the company and the achievement of objectives.
Work Completion – The drive and determination to complete work effectively on time.
Customer Care – Demonstrates a good understanding of the importance of our customers.
Technical Ability – Can demonstrate knowledge of their area
Full clean driver's license
How we'll reward you
In return, we offer a competitive salary and industry apprentice rate plus we'll provide a wide selection of lifestyle offers, development and learning programmes, services and support designed to help you manage and balance your work/life priorities.
Your application
At Lagan Specialist Contracting Group, we want everyone to feel welcome. That's why we want you to know that we'll work with you to make the application process as smooth as possible. So please just let us know if you need any adjustments or support – we'll do whatever we can to help.
To apply for this post please see our company website
https://laganscg.com/careers/vacancies
We wish you every success in your application.
The closing date for completed applications is Friday 30th July 2021 at 12 Noon.
LAGAN SPECIALIST CONTRACTING GROUP ARE AN EQUAL OPPORTUNITES EMPLOYER

---