Analytic &QC Scientist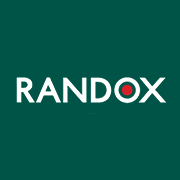 Employer Information
Randox
E: recruitment@randox.com
T: +44 (0) 28 9442 2413
The recombinant Protein laboratory manufactures E coli and mammalian expressed proteins to other groups within Randox, including assay development, immunization and screening, and calibrators for use in production, in addition to external sales.
Job Duties:
• Aliquoting, labelling and preparation of Certificate of Analysis for internal customer orders and external sales
• Liaising with inhouse Logistics and Dispatch departments, internal and external customers
• Organisation and archival of recombinant protein stocks and stock level control
• Accurate maintenance of Recombinant Protein batch records
• Routine maintenance and calibration of analytical instrumentation
• Preparation of SDS PAGE gels for protein analysis
• Determination of protein concentration by A280nm
• SDS PAGE analysis of protein fractions post chromatographic separation
Skills and experience
Essential Skills:
• A BSc Hons to at least degree standard in Biochemistry, Chemistry, Immunology or a Life Science
• Excellent organisational skills.
• Excellent communication skills.
• Excellent time management, organisational and computer skills (Proficient in Microsoft Windows and Office packages)
• Ability to learn and retain information quickly
Desired Skills:
• Working knowledge of protein analytical methods
• Working knowledge SDS PAGE analysis
• Working knowledge of Quality systems
• At least 3 years' experience working in a laboratory environment
The positions will be based at our Headquarters in Crumlin, County Antrim.
About Randox:
Randox Laboratories is passionate about improving global health and saving lives through the development of innovative and pioneering products. Through our commitment and the skill of our people we have grown to be a world leader in diagnostics for clinical healthcare, toxicology, food security and providing quality solutions to over 145 countries. In order to serve our growing international markets we require high calibre applicants with scientific, engineering, software and broader business skills – including sales, marketing, logistics, finance and many more.
The Recombinant Protein group at Randox develop recombinant expression and purification methodologies to enable the production of protein targets, which form the basis of the assay development process and are used in numerous downstream applications. This enables the development of diagnostic tests that provide greater clinical information from a single patient sample, allowing enhanced decision making. We are increasing our test portfolio, which already includes cytokine, stroke and oncology disease panels, so require additional scientists to meet demand.
Central to the Randox ethos is our drive to improve healthcare worldwide and every one of our staff plays a vital role in this aim.
---